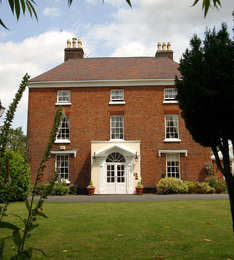 We were invited to Hadley Park by the Owners on 10th feb to invesgitate this location, due to the unexplained happenings within the house, E.G. sightings and sounds that could not be explained, these reports have been commented on by Staff and Guests alike, with some Guests refusing to stay in certain rooms.
We had complete access the this establishment apart from rooms 1 and 6, where there were Guests staying in these rooms.
Of the 10 rooms that we had available to us the ones of predominant interest were rooms 12, 10 and 8.
The investigation was split into 3 teams of 3 members with the Hotel staff declining to take part.
Here are the findings of the interesting rooms :-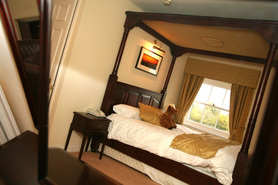 A tall Gentleman was seen, wearing a long black cloak, possibly a man of the cloth. The name of Morgan was picked up by one of our investigators.
There were sounds clearly audible to two of our teams of a metalic sound coming from the fireplace (possibly a fire poker). All three teams saw lights around the bottom of the bed, with movement and the image of a person lying on the bed, which on occasions actually shook. Parts of team members skin was touched with the main area being hands and head.
There was an image of a person walking through the middle of the bed, with the footsteps being heard, and a loud moan just before the image walked between two female members at which point they were taken by surprise. This was picked up on EVP.
More information and EVP's coming soon for Hadley Park House.